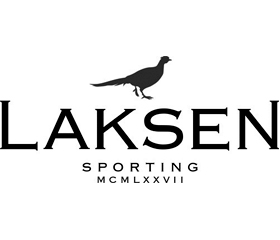 Laksen Shooting Clothing and Hunting Clothing
Since 1977, Laksen have specialised in designing and developing the ultimate clothing for shooting and hunting. Their vision is to manufacture hunter clothing and accessories for every kind of hunting in every imaginable condition – without compromising the huntsman's comfort.
With the use of their personal know-how and systematic tests in labs and in the nature itself, they constantly aim to optimise their products. They use the latest material and the latest production technology available.
If you buy a Laksen product, it is thoroughly tested quality from top to bottom, developed by committed people who care. At William Evans we thoroughly recommend them, and believe in their quality and functionality.
Laksen is available at our William Evans shop in London.