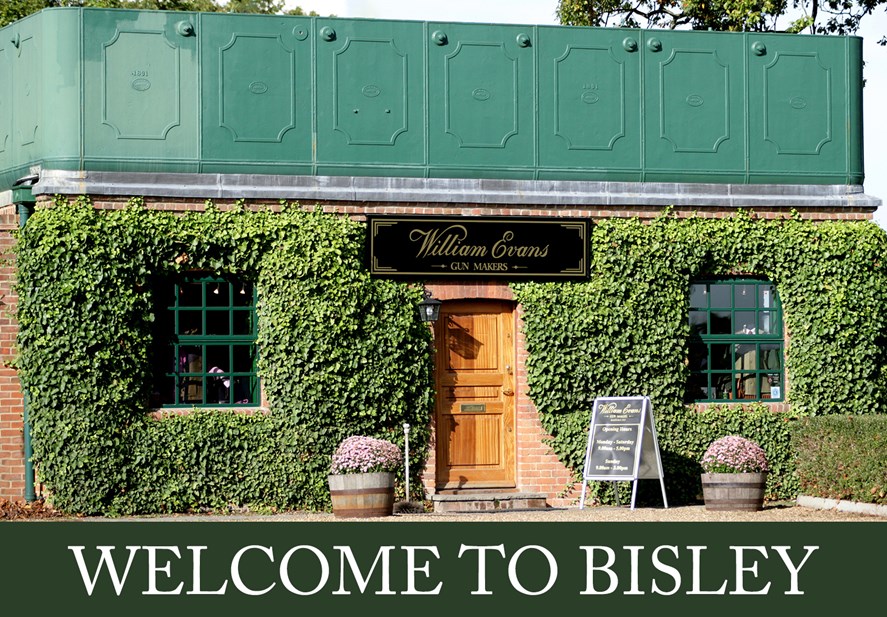 Opening Hours:
Monday - Saturday: 9am - 5pm
Sunday: 9am - 3pm
Closed Bank Holidays
---


WILLIAM EVANS, BISLEY
The Old Armoury, Bisley Camp, Queens Road,
Brookwood, Surrey, GU24 0NY
Contact us:
+44 (0) 1483 486500
---
William Evans has been at the historic Bisley Camp since 2007, where we have partnered with Bisley Shooting Ground to offer our clients the full experience of a William Evans gun. The "try before you buy" option is available to anyone wanting to test-drive a gun before committing to buy (including trying London stock which can be transferred to Bisley for you) which is a tempting convenience.

We also fit our bespoke guns here and invite clients to our beautiful shop, the Old Armoury, a Victorian water tank topped building which now houses our Surrey gun room and shooting accessories and country clothing shop. Our gunsmith can be found on site here at Bisley. If you have your gun booked in with him, you can also drop it off in London and we will have it transferred.
---
With a large selection of country clothing and shooting attire here at William Evans, Bisley, you are sure to find exactly what you are after.
If you need a specific item from our London shop, we can arrange transport so that you ca purchase it from Bisley or we can send it to you, using Royal Mail or UPS.
Brands at William Evans, Bisley
Here are a few of the superb brands available from our Bisley shop: