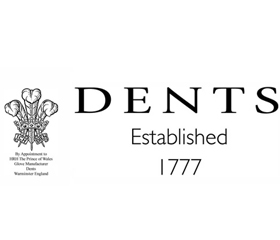 Dents Leather Gloves and Tweed Accessories
The history of Dents can be traced back to 1777, when John Dent established his accessory company manufacturing fine leather gloves in Worcester, England.
Although primarily famous for the crafting of fine leather gloves, Dents has always been involved with the design and manufacture of fine accessories. Today the Dents Collection includes gloves, belts, handbags, hats, scarves, and small leather goods for men and women.