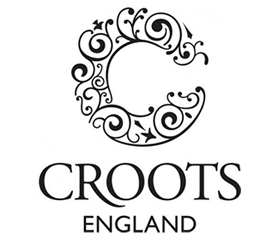 Croots Quality Leather Gun slips and Cartridge bags - Made in England
Croots stands for the very best in classic design and uncompromising craftsmanship. Whether you're a keen pursuer of country sports, or simply someone who has an appreciation for traditional quality and timeless style, our name is your guarantee of satisfaction.
At William Evans we focus on the classic shooting and country sports collection. This collection of leather cartridge bags, gun slips and cartridge cases is made from the finest selection of leather hides. Each is fully dyed by using natural drum dyeing and finishing processes to give that special look and feel. This grade of leather has been used for over a century, having been developed in the English saddlery and bespoke shoe trades, ensuring it performs beautifully as well as being aesthetically pleasing.
All Croots products are exquisitely handmade in England.