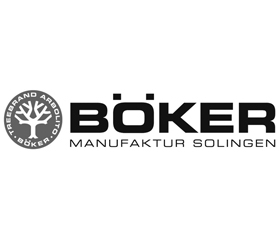 Boker - Innovative Sporting and Outdoor Knives
Pocket knives and Hunting Knives from Solingen, Germany.
The famous knives with the tree-brand are manufactured in the German blade-city since 1869. Since then, no knife left their production without this sign of quality.
YOU MUST BE 18 OR OVER TO BUY THIS PRODUCT!
Therefore it is unable to be purchased online, please call our London shop on: +44 (0)20 7493 0415 or our Bisley shop on: +44 (0)1483 486500 to order or for more information.