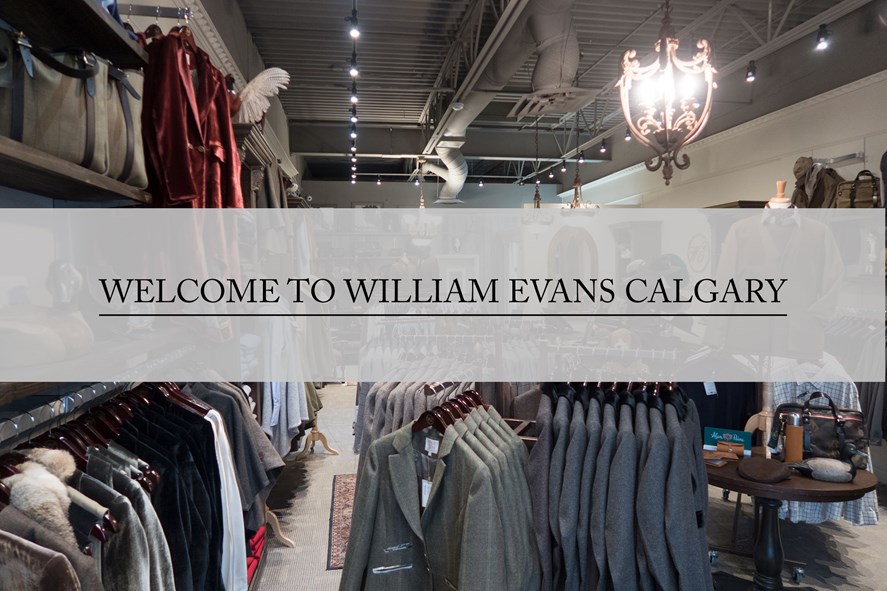 The British Gentry in Canada
THE TOAST OF ENGLISH COUNTRY AND SHOOTING CLOTHING
William Evans LLC,
Unit 472, 10816 McLeod Trail ST2J 5N8 Calgary, Alberta
Call +1 403-475-6477
---
Calgary Store Opening Hours
Monday, Tuesday, Wednesday: 10am - 6pm
Thursdays: 10am - 8pm
Saturday: 9am - 5pm
Sunday: Closed
William Evans has been making superb quality guns and rifles since 1883, our range has continued to expand, and now features a wide range of shooting accessories and clothing. We pride ourselves on having the knowledge and variety to cater for every client and numerous shooting disciplines.
In 2016, William Evans opened in Calgary, Alberta, Canada, in a licenced store selling country and shooting clothing to Canadian customers. James Cox proudly opened the establishment in time for Christmas, and celebrated bringing a touch of English heritage over the pond. With an extensive range of essential gun accessories, clothing and gifts, whatever the customer's requirements he, or she, will be guaranteed a warm and friendly welcome and professional sporting advice.